We Support:
At Crucible Crush Games we support several important organizations. We support these causes with donations and we would ask that you consider supporting these organizations with us.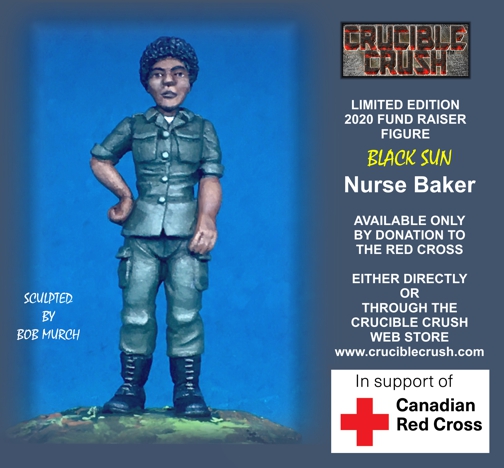 Like the yearly Pulp Figures Movember Campaign, Crucible Crush will be releasing a special edition first responder/medical themed figure to help raise money for the Red Cross.
You can choose one of three ways to receive the figure by donating:
1. Click on this link and go to our catalogue, add the figure to your cart, and once the order is processed we will ship your Nurse Baker Limited Edition Donation Figure and send the donation along to the Red Cross.
2. The Canadian Red Cross has set up a portal to show your support thru Crucible Crush Productions. Make a donation by credit card directly to the Canadian Red Cross and email us the receipt. We will send you out the Nurse Baker Red Cross Donation Figure.
3. You can also donate to your nation's Red Cross and qualify for the fig. All you need to do is email us a receipt of your donation and we will include the Nurse Baker Red Cross Donation special edition fig with your order, no extra shipping charged.

About the Centre
Woodland Cultural Centre serves to preserve and promote Indigenous history, art, language and culture. We welcome you to visit and learn with us as we bring the story of the Haudenosaunee people of the Eastern Woodlands to life through innovative exhibitions and programs.
Museum Admission
Adults – $7.00
Seniors (65+) – $5.00
Students (5 – 18) – $5.00
Children (4 & Under) – FREE
All support community members receive FREE admission to the museum including: Six Nations of the Grand River, Tyendinaga & Wahta
Visit the Center to see what is happening.