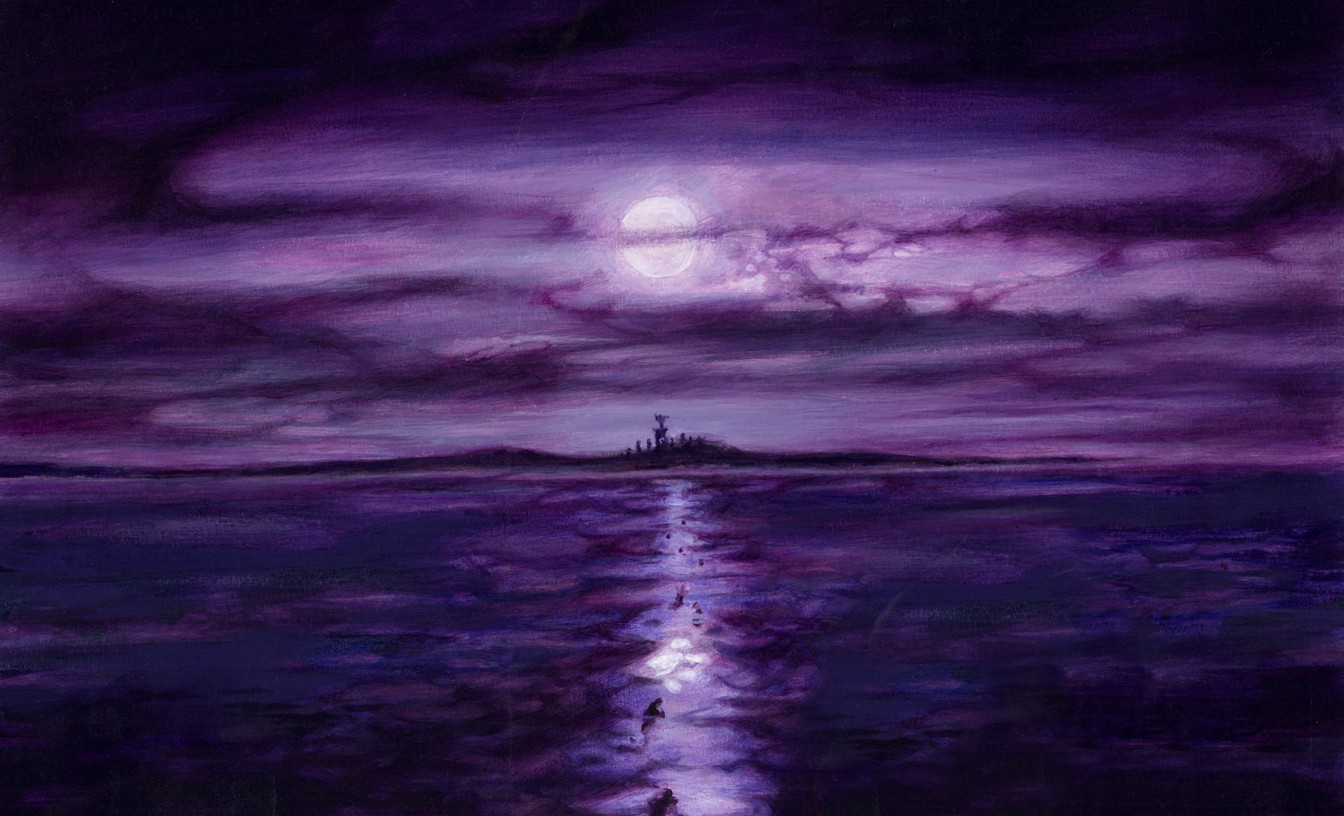 The oldest and strongest emotion of mankind is fear. And the oldest and strongest kind of fear is fear of the unknown.

H.P. Lovecraft

Cthulhu 28's Box Sets of miniatures are now available!
Don't forget the Shipping. Please click on the pull down menu for the appropriate shipping for your destination and then click add to cart and it will be added to your Paypal cart as an item. All prices are in USD. Figures are 28mm scale white metal miniatures. This is not a toy and is not suitable for children. These items may be delayed in shipping if resin pieces are not in stock but they will be made to order so please be patient.
***Please be advised*** Overseas airmail is suggested for the EU and Australia as shipping via Canada Post surface mail can take upwards of 60 days.
33001 Masters of Devil Reef #1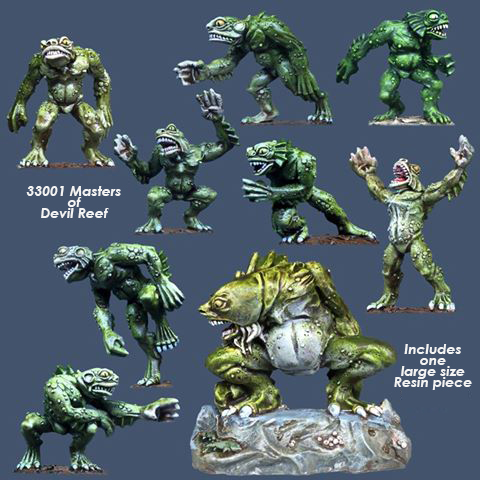 $49.00 USD

figures painted by Dave McKay
33002 Arkham Investigators #1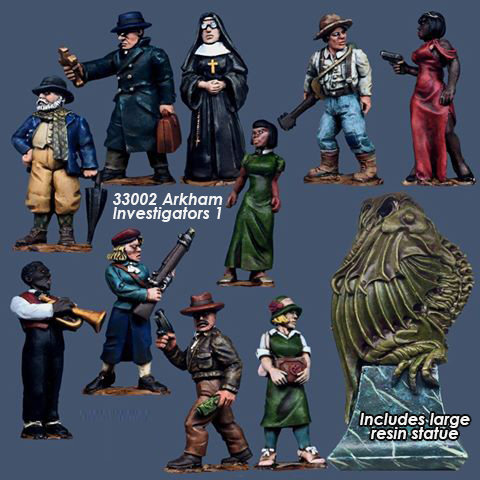 $49.00 USD figures painted by Dave McKay
33003 Arkham Investigators #2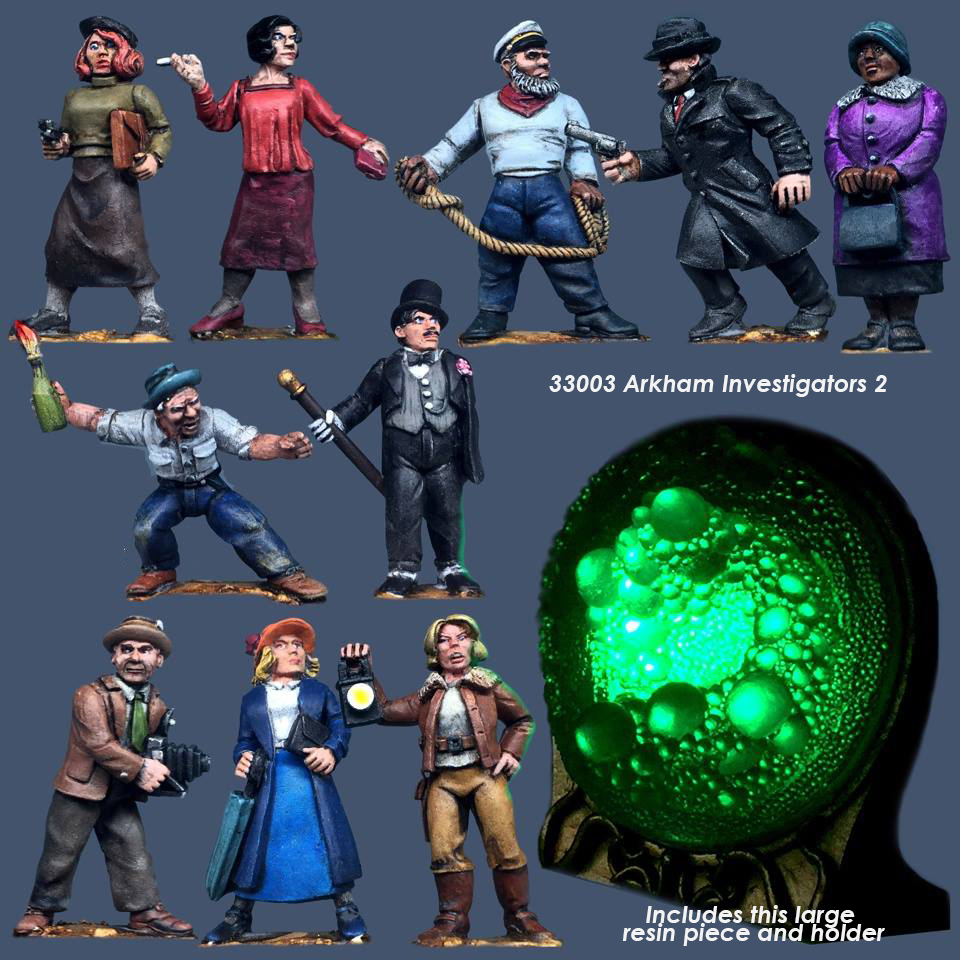 $49.00 USD figures painted by Dave McKay
These figures are sold as Boxed Sets and are not available as singles.
Special deal on ALL 3 SETS!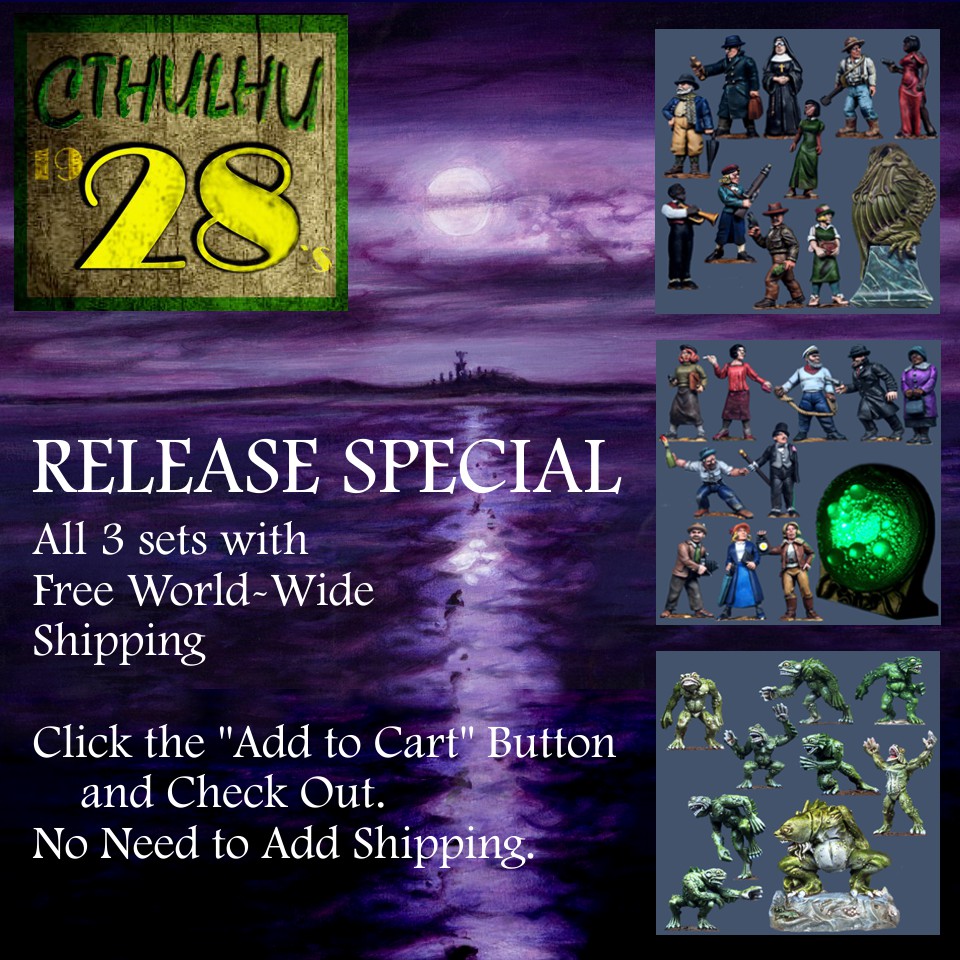 $147.00 w/ Free World Wide Shipping!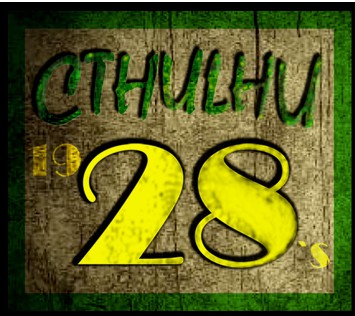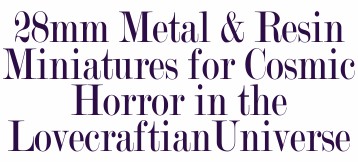 These sets are available thru Paypal but you do not require a Paypal account to complete the transaction.
Simply click on the "Add to Cart" buttons!
Questions? Email Us Here!
c