28mm Iroquois/Haudenosaunee & Huron/Wendat Miniatures from the Legendary Pre-Contact Era
The Flint & Feather Box Sets and Packs of miniatures are now available!
Don't forget the Shipping. Please click on the pull down menu for the appropriate shipping for your destination and then click add to cart and it will be added to your Paypal cart as an item. Shipping is more expensive for the Flint and Feather line because the items are shipped packaged in their DVD style boxes.
***Please be advised*** Overseas airmail is suggested for the EU and Australia as shipping via Canada Post can take upwards of 60days.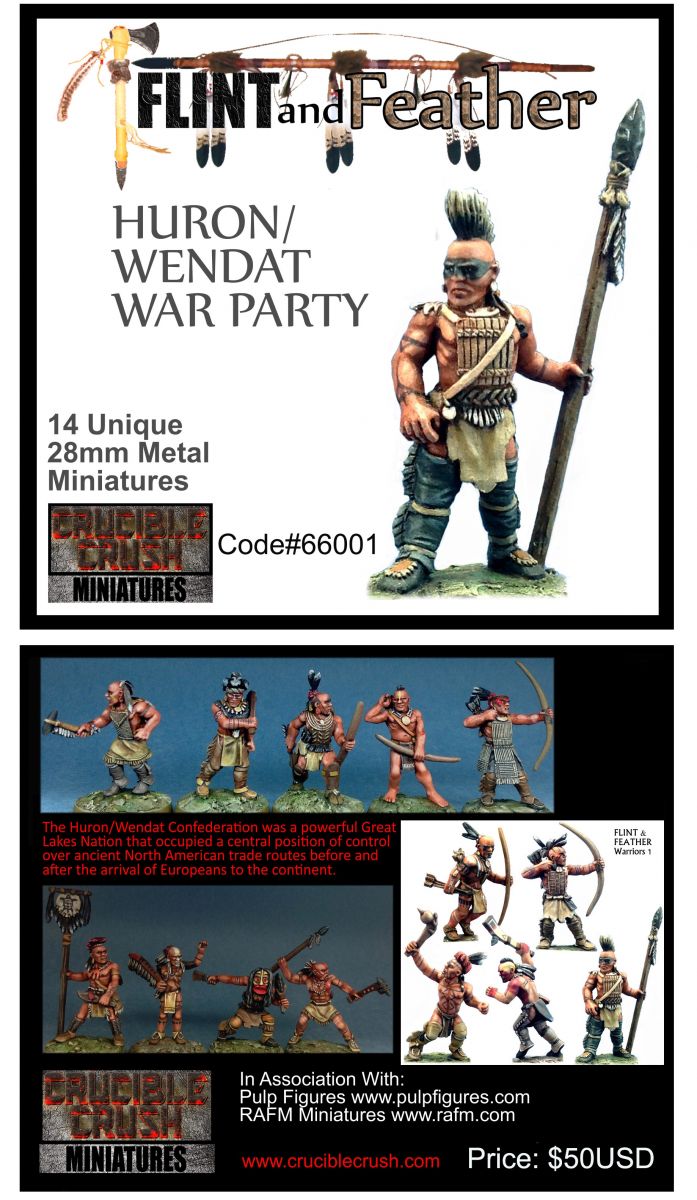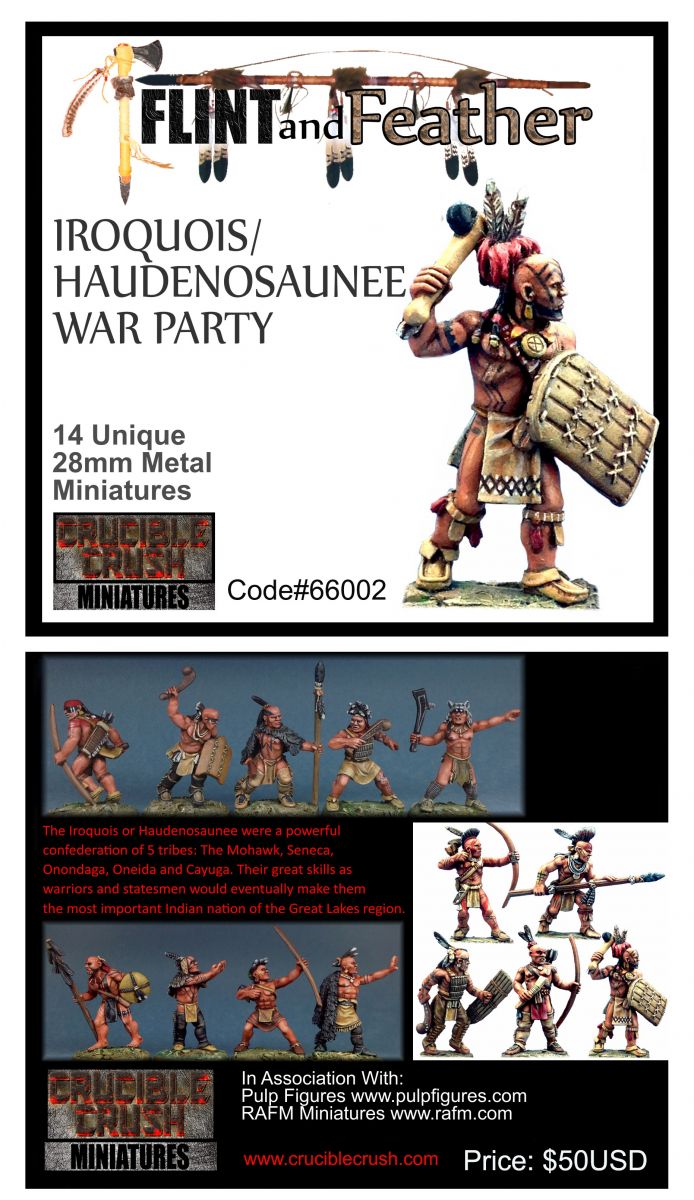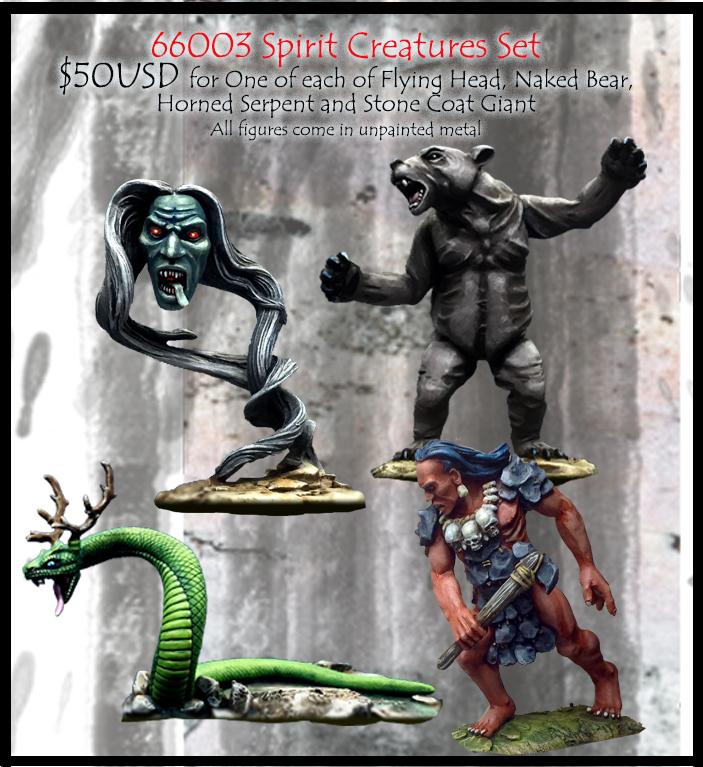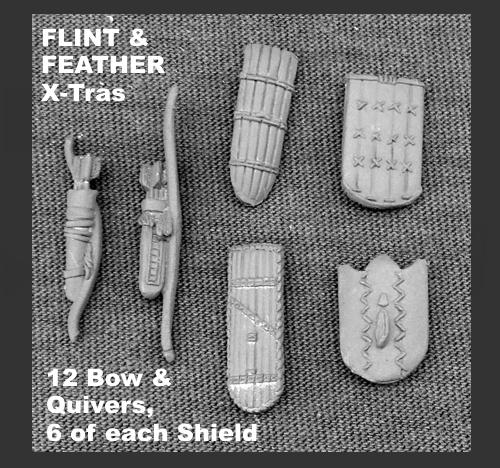 66004 Flint and Feather Accessories #1 Price:$18.00USD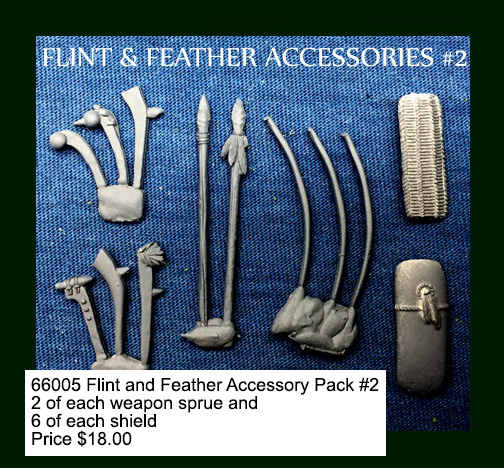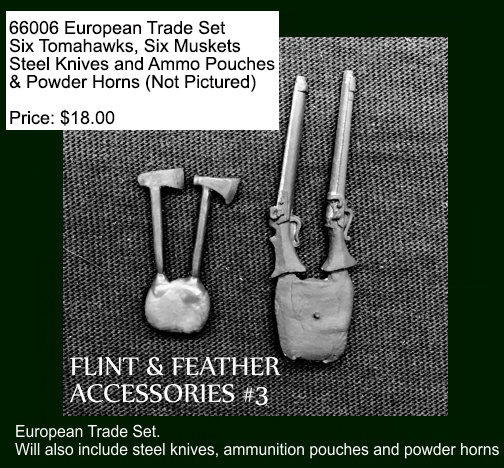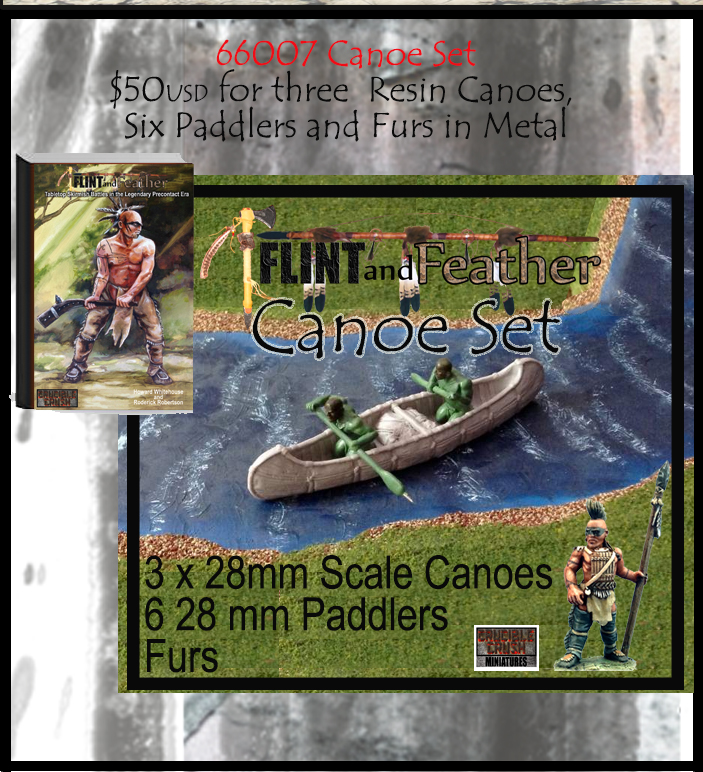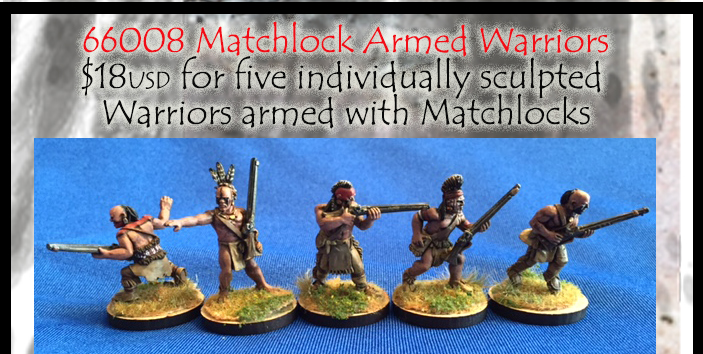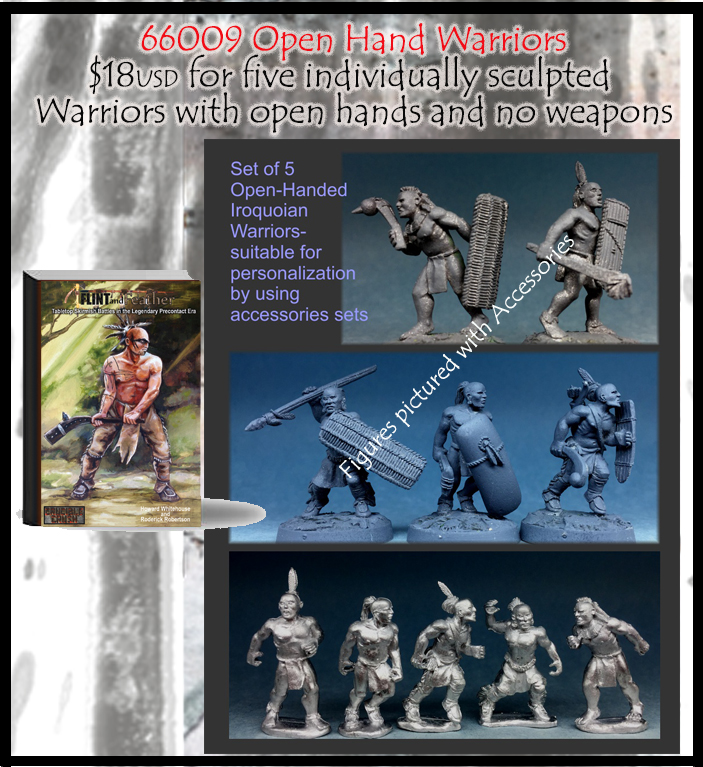 -----------------------------------------------------------------------
Click here to buy some of these great models from other figure makers. These are Spirit Creatures and Wild Animals that work great with Flint & Feather miniatures